About Clusterfukt Media

Clusterfukt Media is the personal website of Thorne Stone and a hub for opinions, reviews and any other media that stumbles in. Life's always changing and things always end up mixing together, so let's see what sticks together with my friends.
Who Is Clusterfukt Media?

Thorne Stone – Founder, Editor – In – Chief
A gamer and fair-weather writer since a young age and currently based out of San Diego, California. Clusterfukt is what happened when I wanted to make my own portfolio website but wanted to involve friends. To that end, Clusterfukt Media was born.
Previous work includes music and game reviews for reviewfix.com, contributing gaming pieces to culturedvultures.com and previously the Editor – In – Chief of duelscreens.com.
Ben "Drix" Frank – Contributing Writer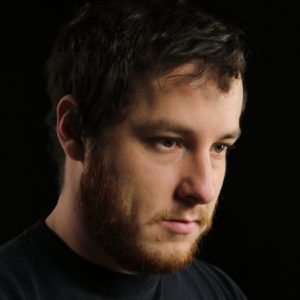 Guitar playing alternative male vocalist for the melodic punk rock quartet Casuist, Ben Frank, is a certified audio engineer and songwriter who also produces dance music and DJ's under the alias Drix. Driven by passion for both video games and music with a deep love for online & offline history, psychology, and culture, as well as pets, black coffee and band t-shirts. Drix is an entertainment entrepreneur and content creator who works out of his home studio near Los Angeles.
"D"
"I was eating beans by candlelight for a decade."
Get In Touch
Questions? Love us? Hate us? Have a favorite? Got an opinion? Wanna vent?
Let us know at contact@clusterfuktmedia.com