With faithful retro stylings and a surprisingly expansive world, Cecconoid's fast-paced charm brings you right back to the past.
There's a certain type of magic captured by pixel art games that choose to limit their color palettes. It's as if lowering screen resolution and color depth is similar to lowering our inhibitions, making it easier to transport players to a simpler world where an entertaining challenge is the truest objective. While we may have lost days when wooden cabinets and high scores were more popular, modern experiences can inspire us to re-imagine our favorite challenges.
Cecconoid, by Triple Eh? Games stands equal to some of the best arcade games of the past. This twin stick shooter puts you behind the controls of a screen skimming craft on a perilous journey through frames of traps and projectiles. With plenty of retro themed visual effects your Cecconoid craft will explore deeply challenging areas full of danger that require careful execution to make it out in one piece.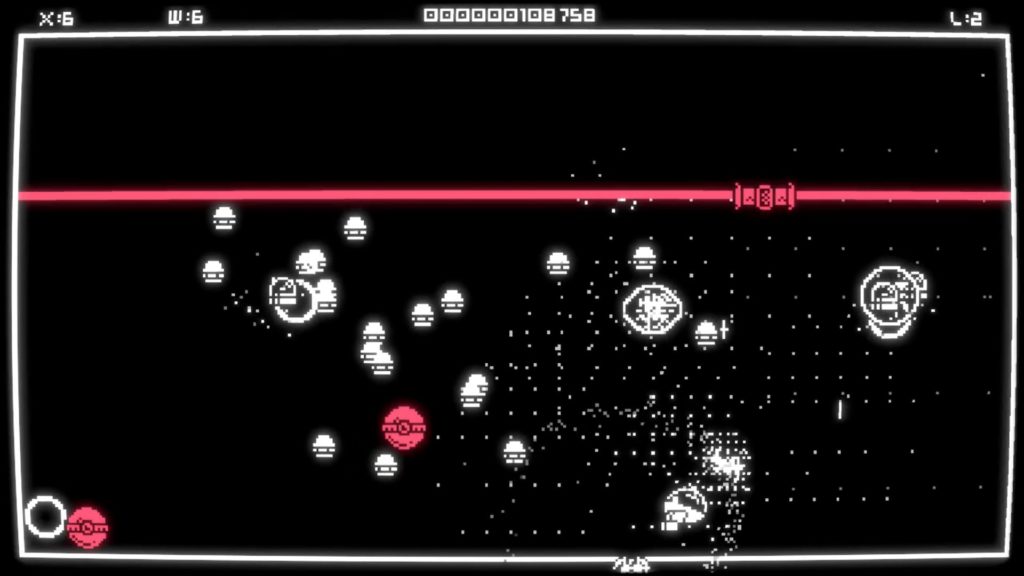 Complete with graphics settings that emulate used CRT screens before digital high definition, this neo-retro indie game will have players convinced they've put a coin into an old-school arcade machine. Immediately after starting the game your only instructions are move and shoot using the left and right sticks. Your path is not set on a train-track or set in place to defend against waves of enemies. Instead you are allowed to explore in multiple directions in a single giant level with creatively challenging obstacles. Cecconoid really plants its feet in the past by only allowing you to play out the lives you earn in the game; there are no checkpoints or extra continues, and there's no need to save . Losing all your lives will send you back to the beginning of the game, and with any luck have your score posted on the high scoreboard.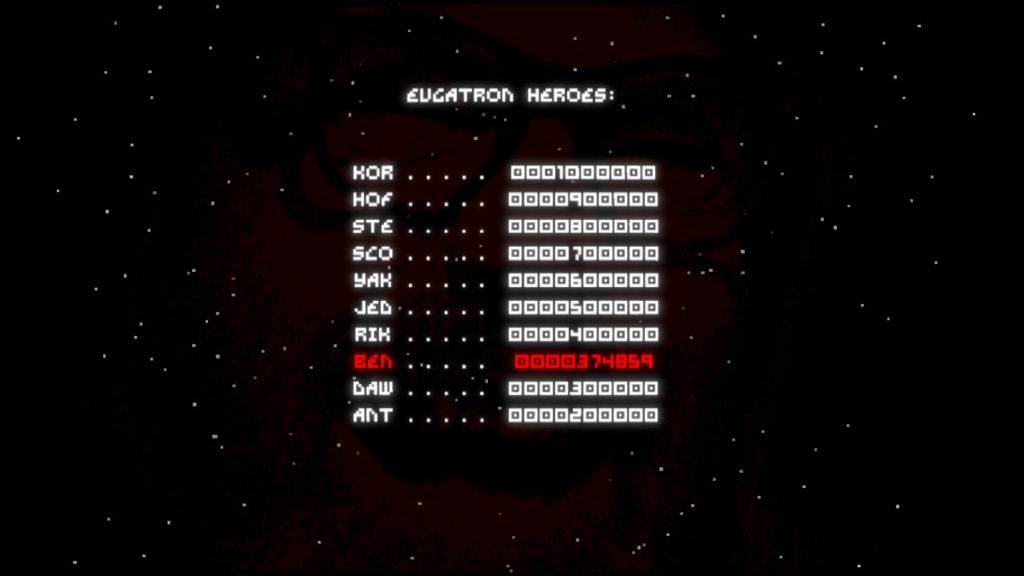 Players will explore in an early Zelda fashion across mechanical dungeons. Your bullets and floating spacecraft are small so mastering the tight maneuvers is crucial for dodging projectiles and avoiding explosive traps full of radiant but deadly shrapnel. Taking the effort to explore multiple paths is rewarded with an array of power ups for speed, shooting, a spinning shield, or even extra lives. Similar to the original Blaster-Master, these power ups are incredibly valuable for surviving in the game.
Adding to the NES level of difficulty, moving and shooting are the only instructions given, everything after is purely based on players skills. Most objects are destructible and will add to your overall score if you can safely gather the points that appear after. Boosts to movement speed will help you avoid being hit and powering up your shots assists in destroying objects and obstacles faster. If you're agile or just lucky, you can retrieve some of your collected power ups after being destroyed and losing a life. With each deadly laser or explosive trap your skills will be tested in areas with increasing difficulty while surviving may be difficult, clearing new areas after some practice doesn't feel cheap or unfair.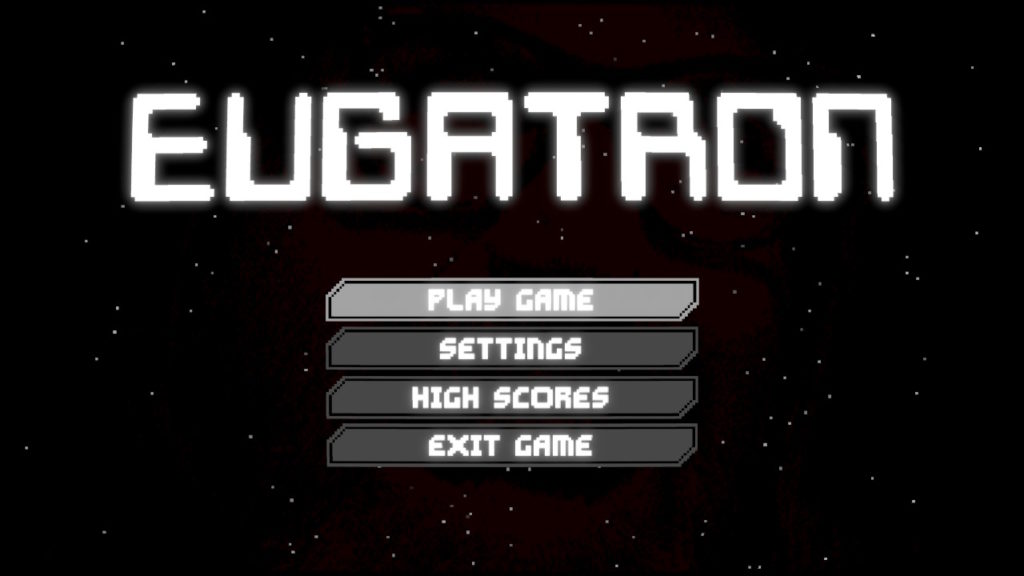 Unlike arcade machines, there's also another game mode offered in the form of Eugatron. Eugatron is a separate high score challenge featuring the same Cecconoid ship and twin stick controls. The difference is the action takes place all on the same screen frame, while you fight off waves of enemies and avoid projectiles to survive. This mini-game serves as a great warm up to the main challenge, and fans of the classic arcade machine Robotron will not be disappointed.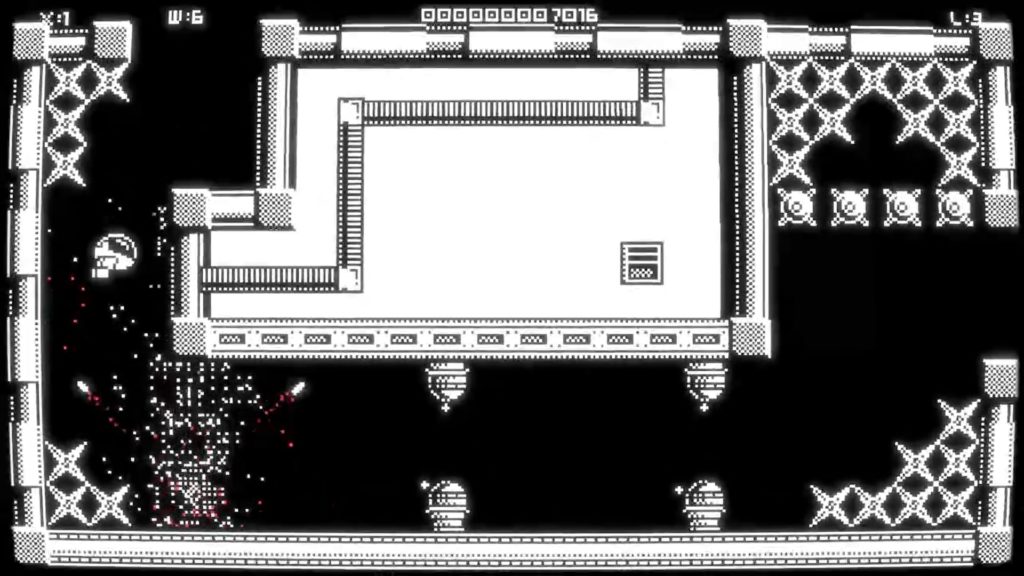 The only thing not drenched in old school charm is its soundtrack. The breakbeat music that finds itself somewhere between chip tunes and drum and bass provides solid energy for the background of this shooter. The musical intro to the mechanical dungeon is engaging and even softens the blow of taking on challenges once again, occasionally escalating during combat encounters that force you into a fight.
 Die hard fans of older gaming traditions are sure to find Cecconoid refreshing. More casual players may be stopped by the depth of the challenge, or find that without saves or continues at their disposal, they won't see an end to this adventure. There aren't any memorable characters or stories to tell, but the simplicity is effective and feels fantastic to play. This experience is closer to your local Pac-Man or Galaga cabinet, but with level design that doesn't get repetitive no matter how many times you explode and start over. When appreciated for the time capsule that it is, the depth of Cecconoid's retro charm will keep fans coming back for more.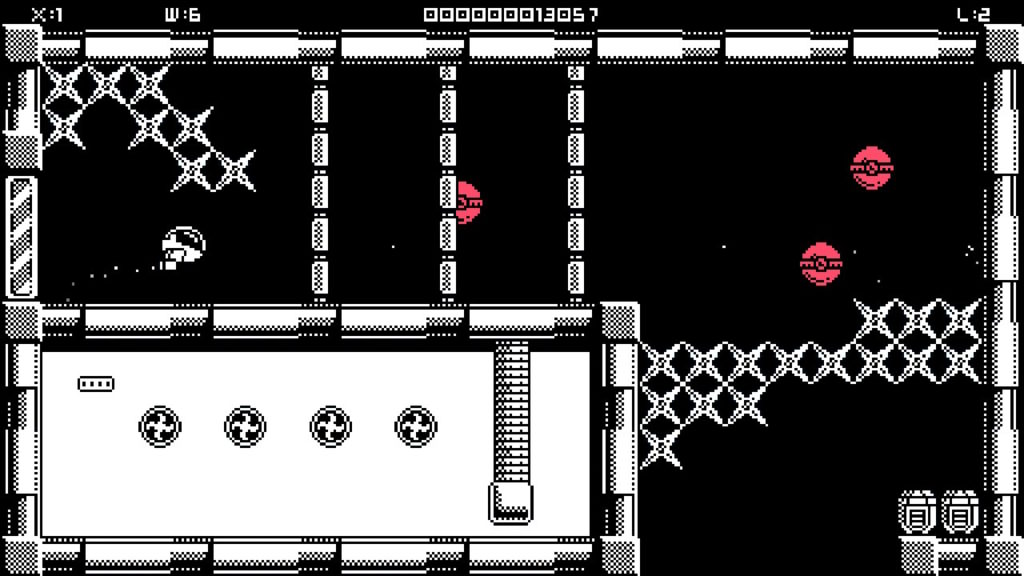 Pros
-Challenging level design that doesn't get repetitive
-Lots of retro charm, including graphics settings.
-Additional Eugatron mini game
Cons
-No saving or continuing from checkpoints
-No story, cutscenes, or characters
4 out of 5
Review code provided by PR. Cecconoid is out now!