Through some 20 trailers and brand-new content, along with appearances from special guests like Sébastien Loeb (WRC 10), The Bloody Beetroots (RiMS Racing) and professional skateboarder Daewon Song (Session.), NACON Connect presented a catalogue offering an unprecedented variety of experiences from a video game publisher.
Yesterday morning, industry titan NACON stormed the gaming world with their online press conference Nacon Connect 2021. By placing gamers at the core of its strategy, NACON is aiming to delight the most passionate among them. Whether they are fans of racing, sport, roguelikes, action-adventure or simulators, this new edition of NACON Connect provides plenty of excitement. Here on Clusterfukt we covered Roguebook, the latest deck-building roguelite from Magic: The Gathering creator Richard Garfield. We also gave our impressions on Rogue Lords, the tough-as-nails turn-based roguelite RPG where you take charge of some of the most fearsome figures in mythology.
There was far more to look forward to than just RNG offerings at this conference, however. Clash: Artifacts of Chaos by the Boardeu brothers features a spellbinding art direction and a focus on hand-to-hand combat, drawing inspiration from various martial arts. Pro skater Daewon Song is featured in the latest update to the early-access title Session, along with a huge update to the game to further help fans tame the concrete. This all comes with a revamp to Nacon's website, featuring a huge sale and an overhaul that puts its gaming experiences front and center.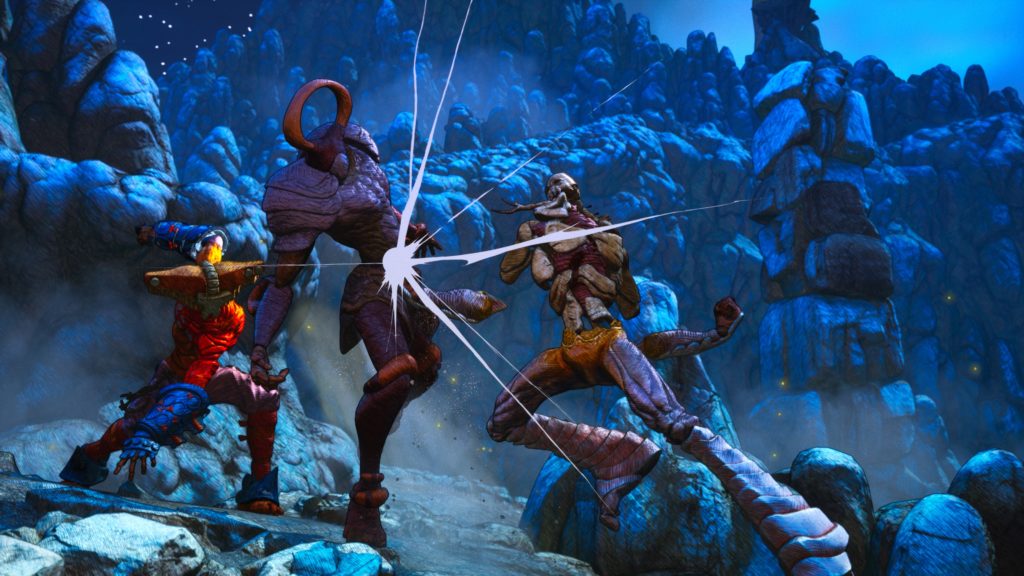 Another highlight from this years' Nacon Connect was an interview with Harald Riegler on The Lord of the Rings: Gollum. Riegler explains how the title will show players areas of Middle-Earth that haven't been seen in the unique perspectives that Gollum has, which also allows them to be shown in detail never before seen by fans of the franchise. Gollum has "pretty much been everywhere and met everybody" so it will be interesting to see what the team at Daedalic Entertainment can pull from one of the most enigmatic characters in the Lord of the Rings franchise.
The biggest surprise from the conference, however, was the announcement of Robocop: Rogue City. While there was no gameplay in the teaser, the title is being developed by Teyon of Terminator: Resistance fame. While reviews on the effort are polarizing, the uniting factor is that it captures the style and feel of the Terminator franchise, making this upcoming title one that could be the studio's best game to date.
The games were front and center at Nacon Connect this year. With some great surprises and looks at some highly-anticipated upcoming titles such as Blood Bowl III and Rugby 22, anyone watching was left with a fantastic variety of titles to look forward to. Nacon also announced their latest line of gaming accessories on the RIG brand. These include the Nacon MG-X series for your smartphone, designed to play Xbox titles via Xcloud perfectly, along with their latest Daija arcade stick for PS5. Check out the full conference below for the details on everything you've read here and more!