Balance in everything is important, but not everyone is chosen to balance the forces of heaven and earth. Even in the best mental and physical health, fixing the planet after catastrophic destruction might seem impossible, but when Avril is chosen by the sun and moon themselves, it becomes her duty alone to maintain balance in the universe.
Batora: Lost Heaven by Stomind games is an isometric action-rpg that gives players the chance to journey to unknown worlds to restore order in the cosmos. After a tremendous loss of life on earth Avril is selected by celestial beings known as Sun and Moon to become the keeper of the balance, granting her the power to bend opposing forces of mental and physical energy to her will. Now she must travel to distant elemental worlds and convert energy from each planet's core to restore the home she's lost. With a few friends left to defend and the help of Batora, an ancient witch who lives near the edges of the known universe, Avril will face many enemies and interact with strange new lifeforms.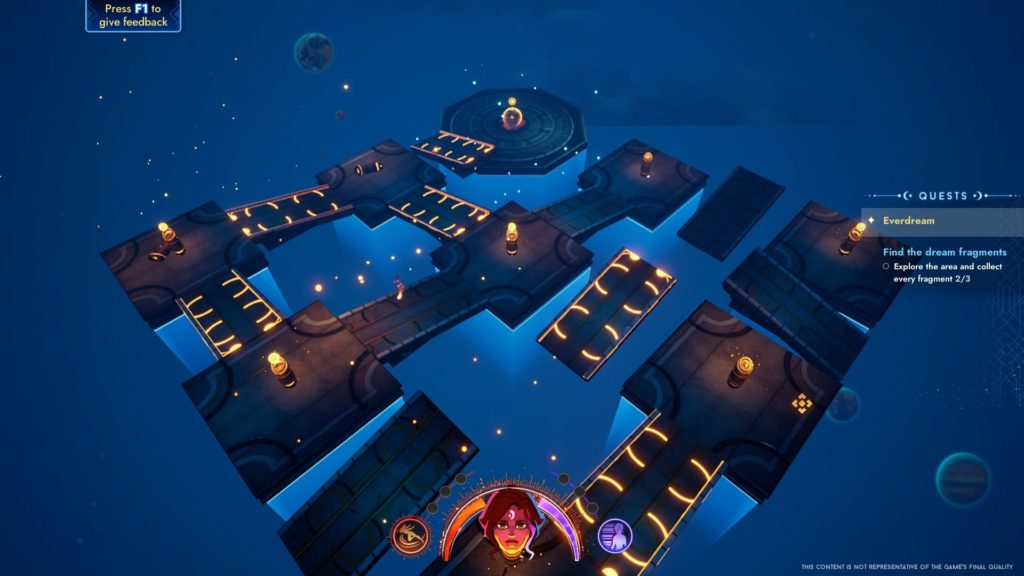 Avril is granted powers over light and shadow by celestial beings known as Sun and Moon.  With a clever duality, she can shift between phases of light and dark energy that grant her different attacks and abilities. When infused with light she makes powerful physical attacks, and when in phase with darkness she makes ranged attacks using her mental energy. Indicated by colors orange and purple, players must coordinate your attacks against enemies based on their weakness to mental or physical damage. As the action intensifies, enemies and eventually bosses will wield both forces against Avril in combat.
Throughout her journey Avril is somewhat begrudgingly sharpens her mental abilities outside of combat as well. Across each planet that Batora: Lost Haven offers, she will have to extract powerful runes from multidimensional puzzles by activating switches and floors with her light or dark energies to reveal a path to the rune and exit. Gathered runes also function as equippable upgrades that can alter or boost Avril's powers and create unique play styles.
As she explores the breadth of the universe Avril will face choices that change the course of her story. Batora: Lost Haven's cast is full of charming voice overs for a variety of characters and beautifly fluid graphics and cutscenes, the excitement takes on courses of action, humor, and drama with an astral aura of enlightenment in its path. When decisions seem to have no wrong answers, there are only choices to make.